Our client
Carpet Pros
Carpet Pros has been in the flooring industry for over 25 years, operating across 5 States and 145 Home Depot stores. They employ over 250 installers who work 6 days a week and have installed over 10 million yards of carpet. Carpet Pros' commitment to providing excellent results and great customer experiences during and after every installation is what keeps them ahead of their competition.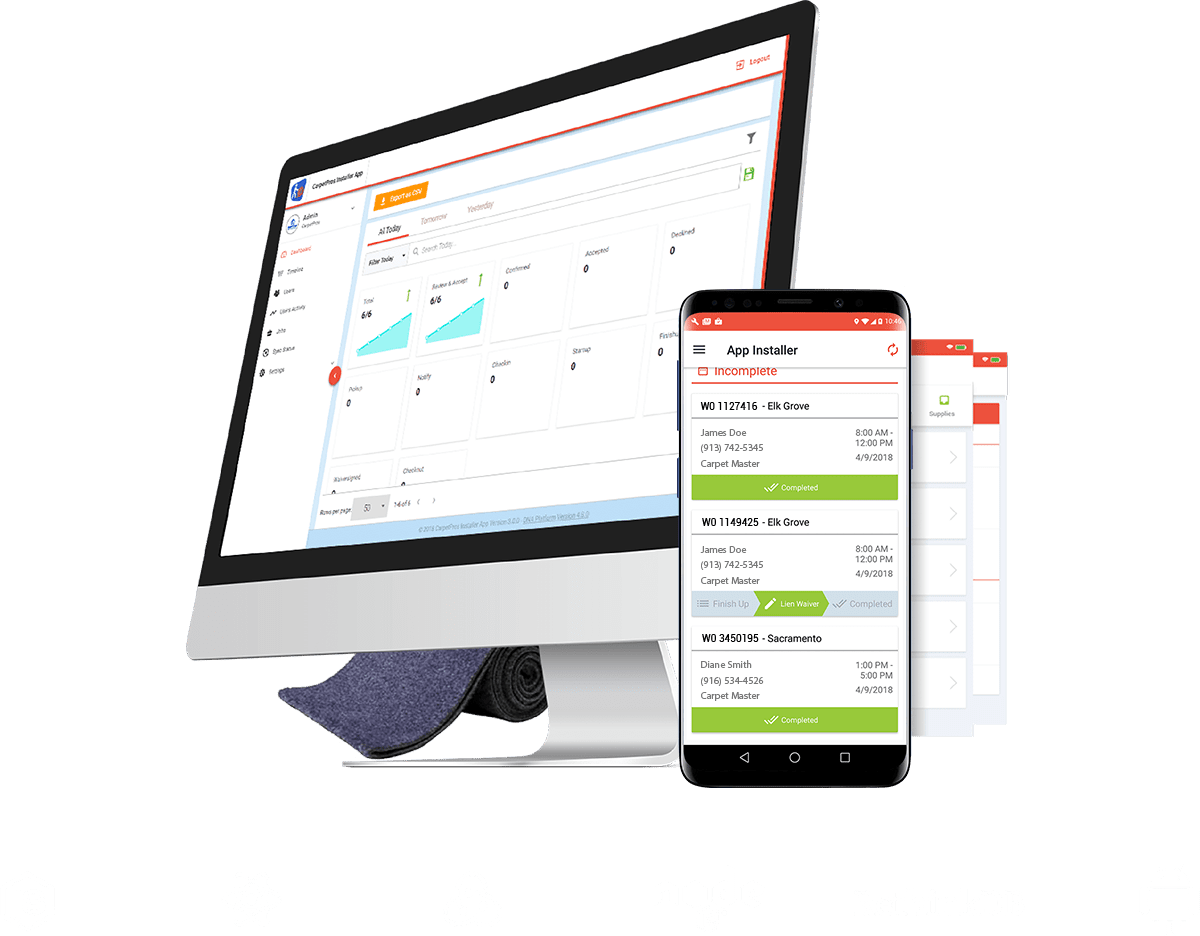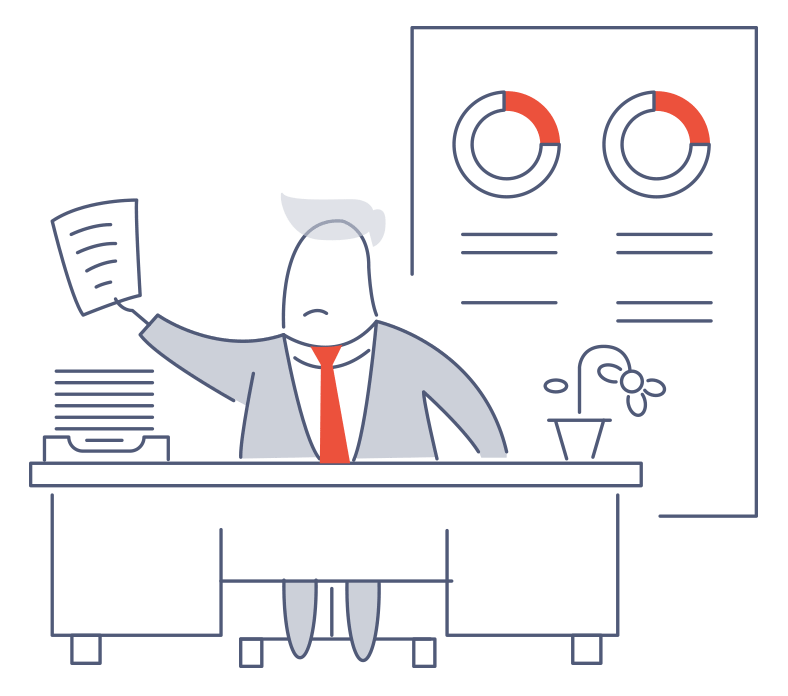 Challenges
Carpet Pros wanted to optimize their job progress tracking, reporting, and inventory capabilities to increase staff productivity and customer satisfaction. They needed more proficient mobile and desktop applications that will help them when it comes to:
Enabling real-time updates on installer whereabouts and task statuses to ensure consistent project progress and prompt customer service.
Addressing inaccurate or outdated inventories to keep Admin and Staff up-to-date with material availabilities.
Eliminating tedious manual report creation issues using automated report generation tool.
Addressing inefficient task assignment processes to ensure installers maximize on their time while doing fieldwork.
Solutions
An online job progress-tracking app with real-time updating feature to ensure project deadlines are met and supervisors are made aware of installer location and task progress at all times.
A user-friendly inventory tool to eliminate inaccurate or outdated catalogs to ensure both Admin and Staff are aware of material availabilities.
An easy-to-use, one-click report generation tool to guarantee accurate data accounts and avoid delays from repetitive manual processes.
An online installer task organization tool to enable real-time job order assignment and more efficient document management, including Lien Waiver uploading and sending.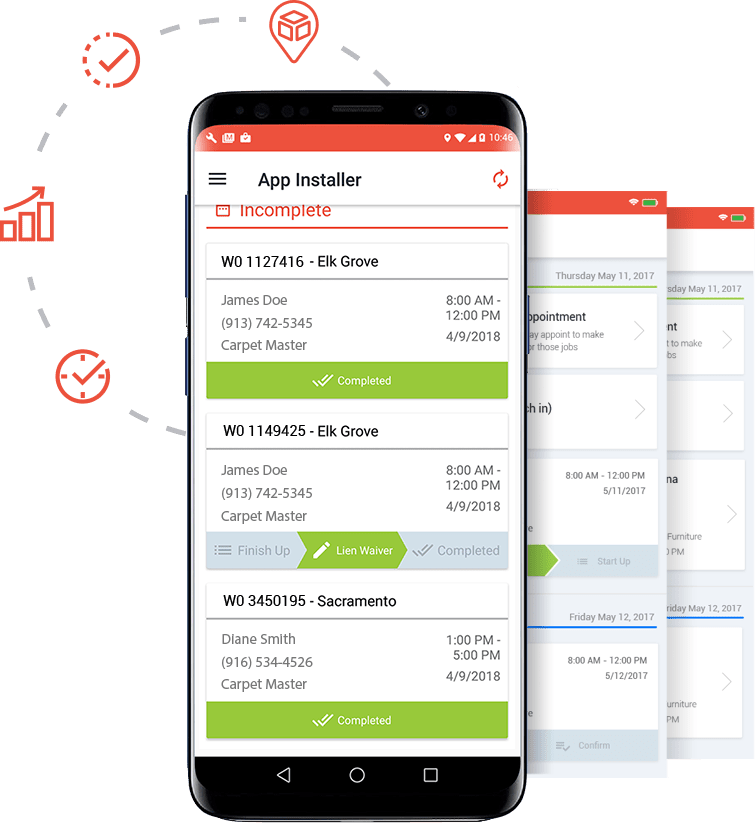 Results
Online Staff-tracking app presented real-time location, estimated time of arrival, and job status updates that significantly reduced delays, improved work visibility, and increased customer satisfaction.
User-friendly inventory tool allowed both Admin and Staff to stay updated on material availabilities and facilitated faster job development.
Simplified report generation tool significantly reduced reporting errors and completely eliminated tedious manual report generation.
Online task organization tool significantly improved installer efficiency in terms of real-time job order assignment and document management.
DNA Micro built automated online applications that help standardize time-consuming business and project processes to improve overall staff accuracy and consistency as well as customer satisfaction.
Administrative Portal (Business side)
Building on a robust, innovative platform, we built a highly optimized portal that allowed Carpet Pros' administrators to accurately and efficiently keep abreast with project processes and progress through:
Real-time tracking of individual installer whereabouts and task statuses
Accurate generation of reports
Efficient inventory management of project materials
Elimination of tedious manual report generation
Proficient assignment and monitoring of job orders
Simplified uploading and sending of pertinent documents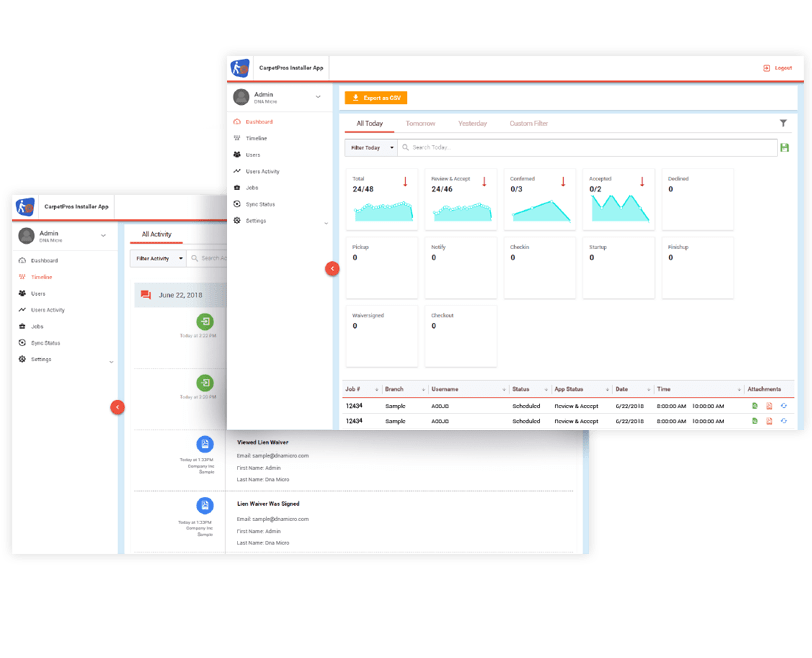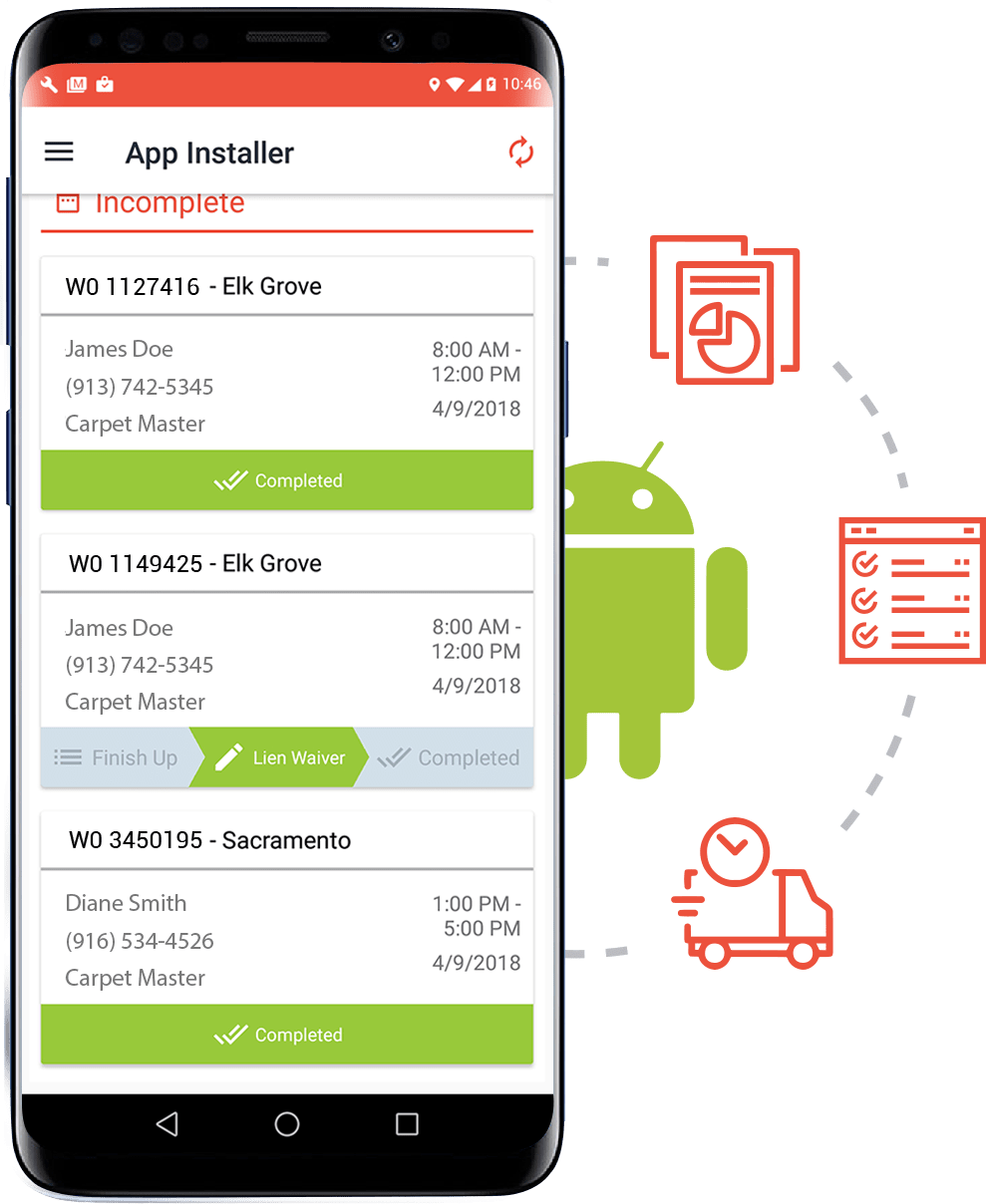 Installer Android App (Staff side)
To address existing project inefficiencies in terms of assigning and completing job orders, we built Carpet Pros' installers an Android app that is able to eliminate the following:
Inefficient job order scheduling
Outdated job order task lists
Tedious and inaccurate report creation
Late project deliveries
Time-consuming manual document management processes