Our client
Corporate Tech
CorporateTech is a managed solution provider that offers support across the entire IT spectrum, from optimizing resources, maintaining infrastructure, to migrating and managing Cloud Infrastructure and Services. CorporateTech's extensive list of services includes Network Infrastructure Management, Server Management, Phone System Integration, Help Desk Support, and many other IT-related services across various vertical markets.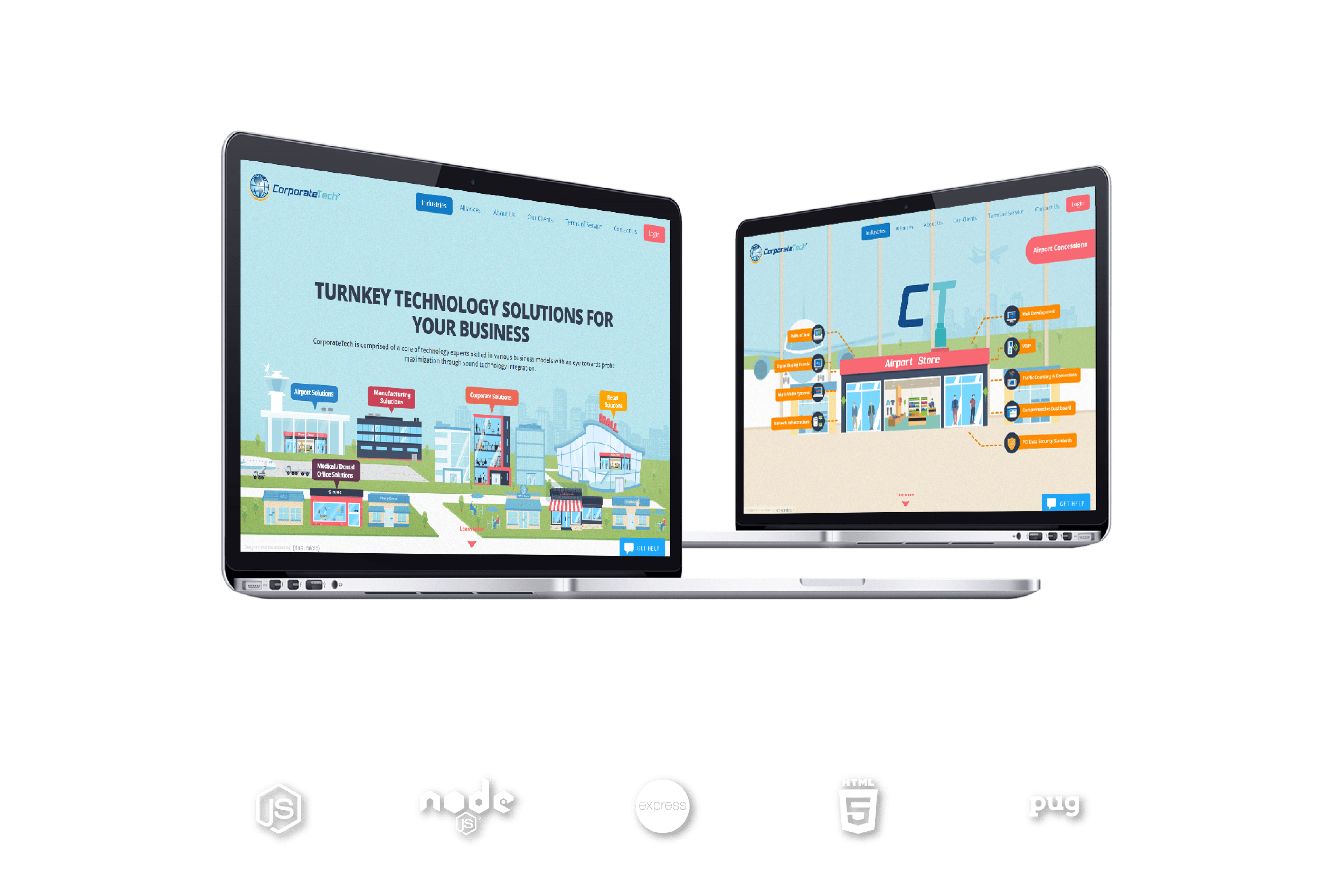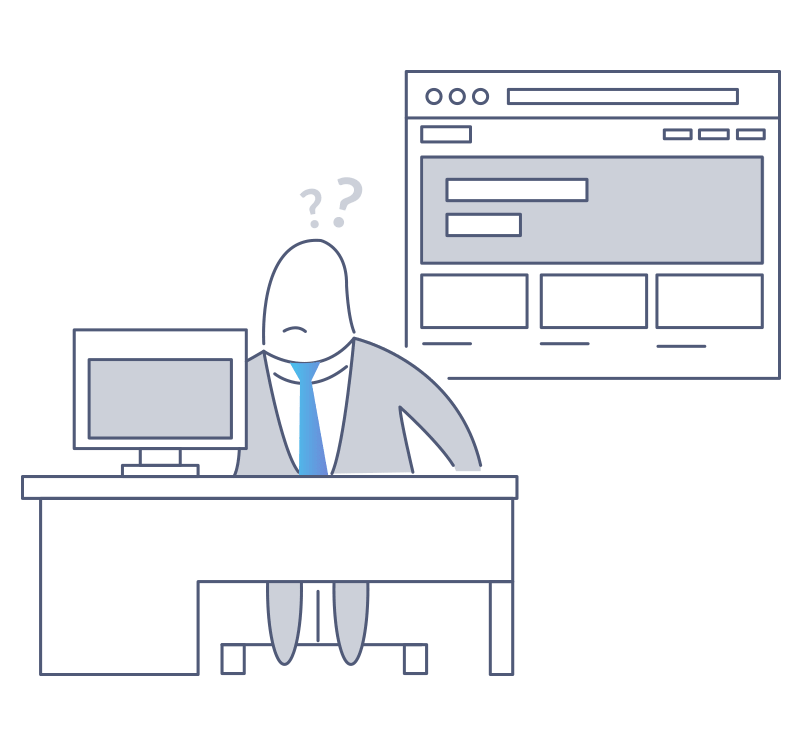 Challenges
CorporateTech wanted to establish an online presence and improve customer experiences by:
Creating an intuitive website that serves both informational and marketing purposes to keep existing clients updated and to lure in potential customers
Providing reliable back-end support to supplement existing solutions and address limitations, including:

Growing number of clients require additional host infrastructure needs.

Need for VOIP phone systems for internal and client needs

Need for additional knowledge regarding brand new innovative tools that DNA Micro provides

Need for specialist knowledge and support in areas, such as server hosting infrastructure, VoIP Systems, and more.
Solutions
A fun and interactive website built on a transformative platform that seamlessly supports all elements and addresses both of CorporateTech's informational and marketing needs
Integrated, fast, and flexible back-end solutions that assist CorporateTech staff and clients by means of:

Remote accessing servers using strong encryption and user authentication to eliminate security risks

Offering alternative systems to address VOIP needs of CorporateTech clients, such as FusionPBX phone systems

Provide server hosting environments, in addition to their current infrastructure, to cater to their ever growing clients' needs.

Efficiently troubleshooting pressing concerns and making sure that these issues are resolved immediately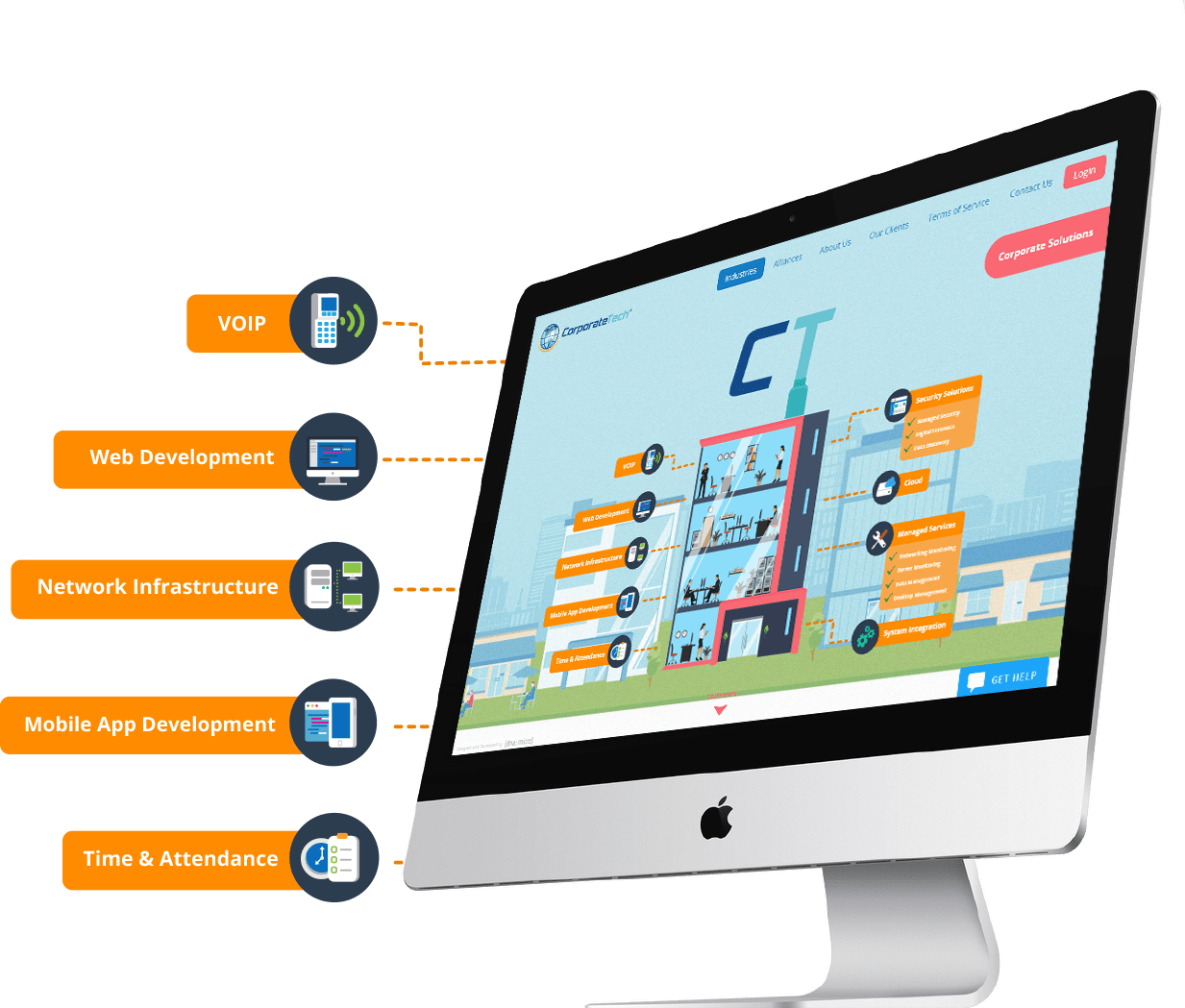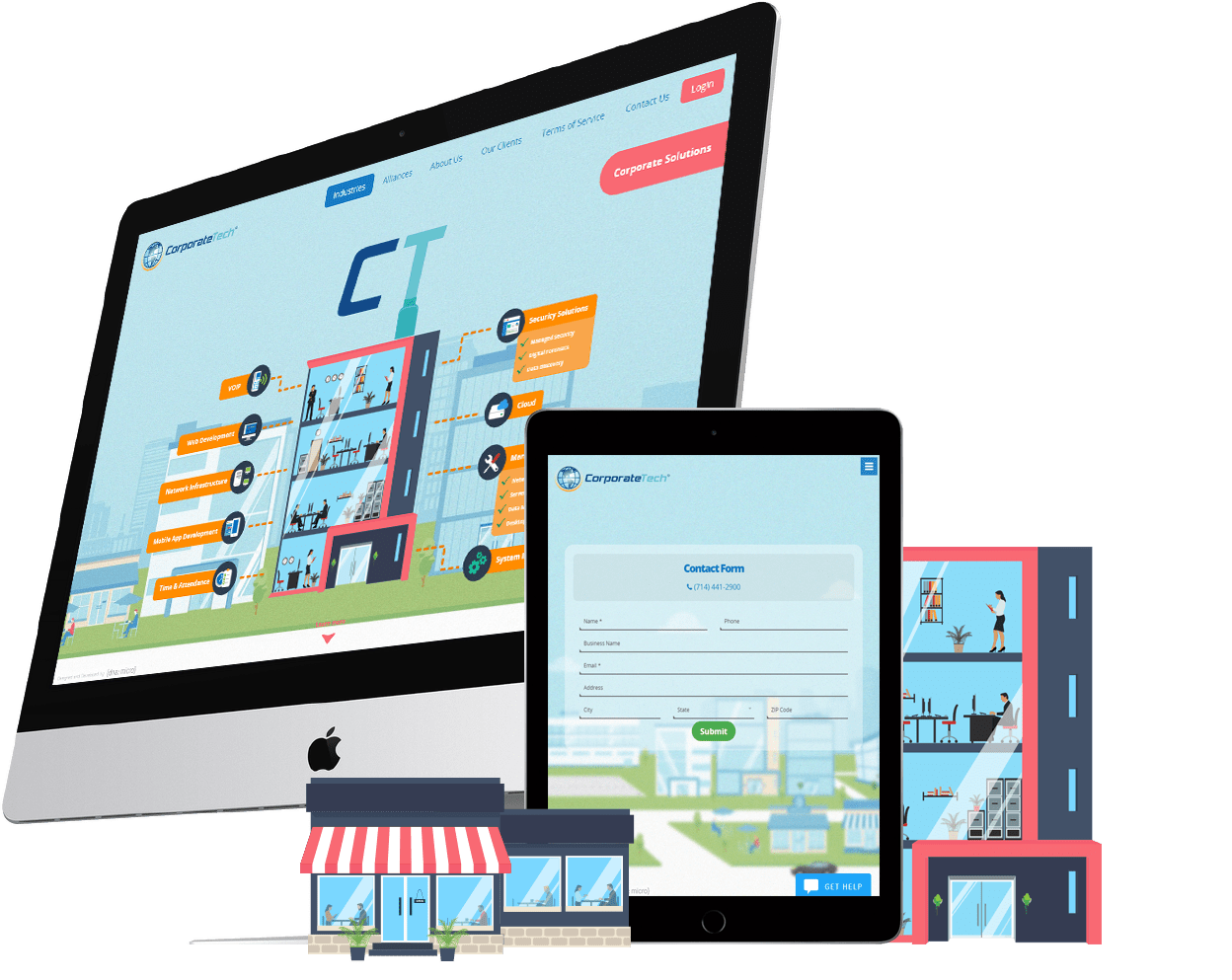 Results
Highly responsive website enabled smoother, more efficient business transactions, increased customer satisfaction, and widened online reach
Integrated, flexible, scalable, fast, database-agnostic, and secure back-end solutions helped in

Optimizing current business processes

Delivering better, more intuitive front-end customer experiences

Reducing CorporateTech's overall operating costs even with more client volume.

Providing seamless and reliable support to CorporateTech and their clients

Enhancing CorporateTech's performance and security

Providing flexibility for unique client needs through dedicated database-agnostic servers

Delivering smooth functionality and information from the database right into the browser
Website
Addressed CorporateTech's need for an online presence by:
Showcasing what the company is all about and what they have to offer
Keeping existing clients updated through fun, interactive, and informational web interface and content
Attracting potential customers by enabling farther market reach through the World Wide Web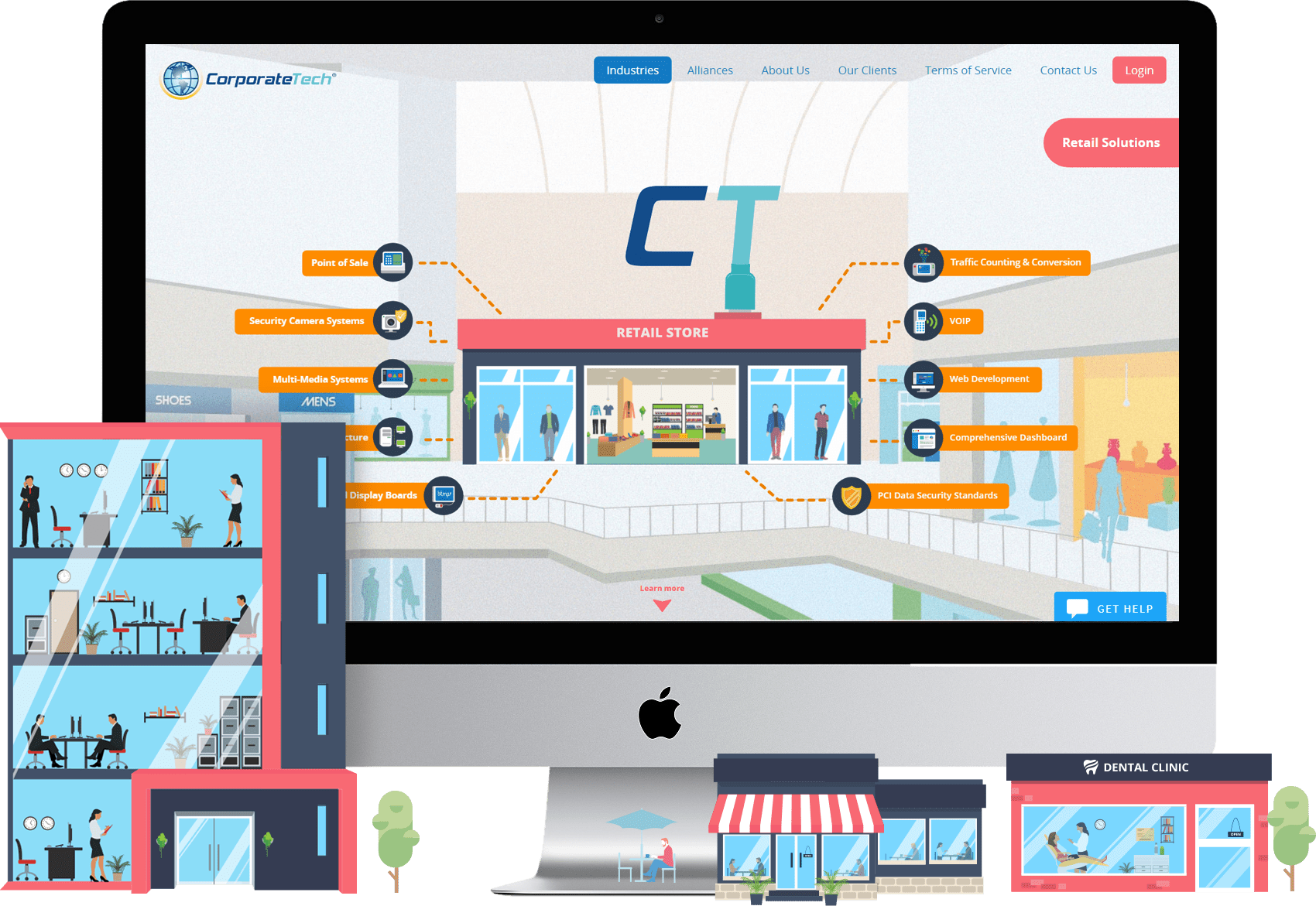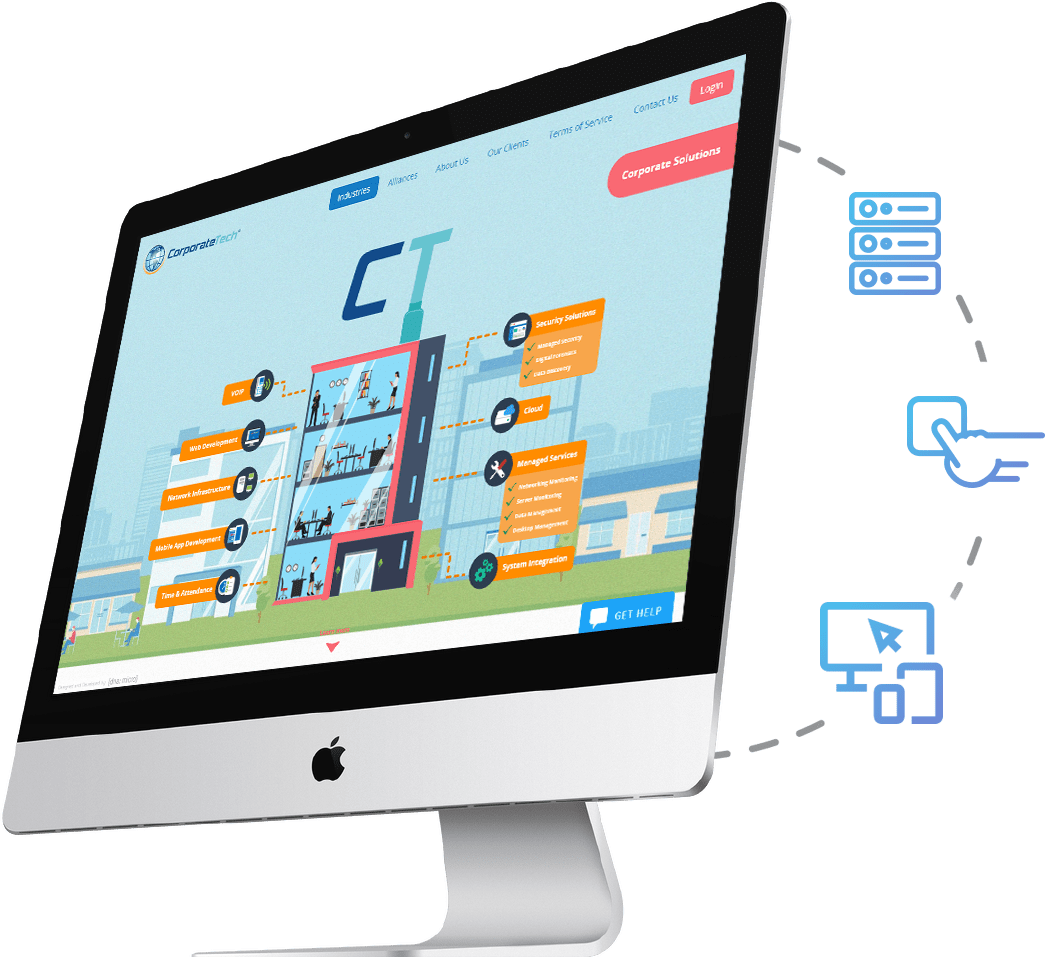 Back-End Solutions
Delivered fast, reliable, and intuitive support services by:
Implementing Integrated, flexible, scalable, fast, and secure back-end solutions that are aggregated from numerous legacy databases with different formats, using only what works and abandoning what doesn't
Taking into consideration every unique client need in terms of CPU, RAM, disk space, and software, giving flexibility to make the needed adjustments to stay responsive.
Actively Managed VPS's for Corporate Tech's clients running on top of our highly-available and high performing cluster of servers.