Client
Liquipel
Founded in 2010 by a group of innovators, Liquipel's goal is to create reliable impact and water damage protection for mobile devices and other electronics. With NanoShock™ and Watersafe™ technologies as well as Mobilio® product guarantee insurance solutions, Liquipel's products are unparalleled in giving clients the freedom to do the things they want to do without worrying about damaging their devices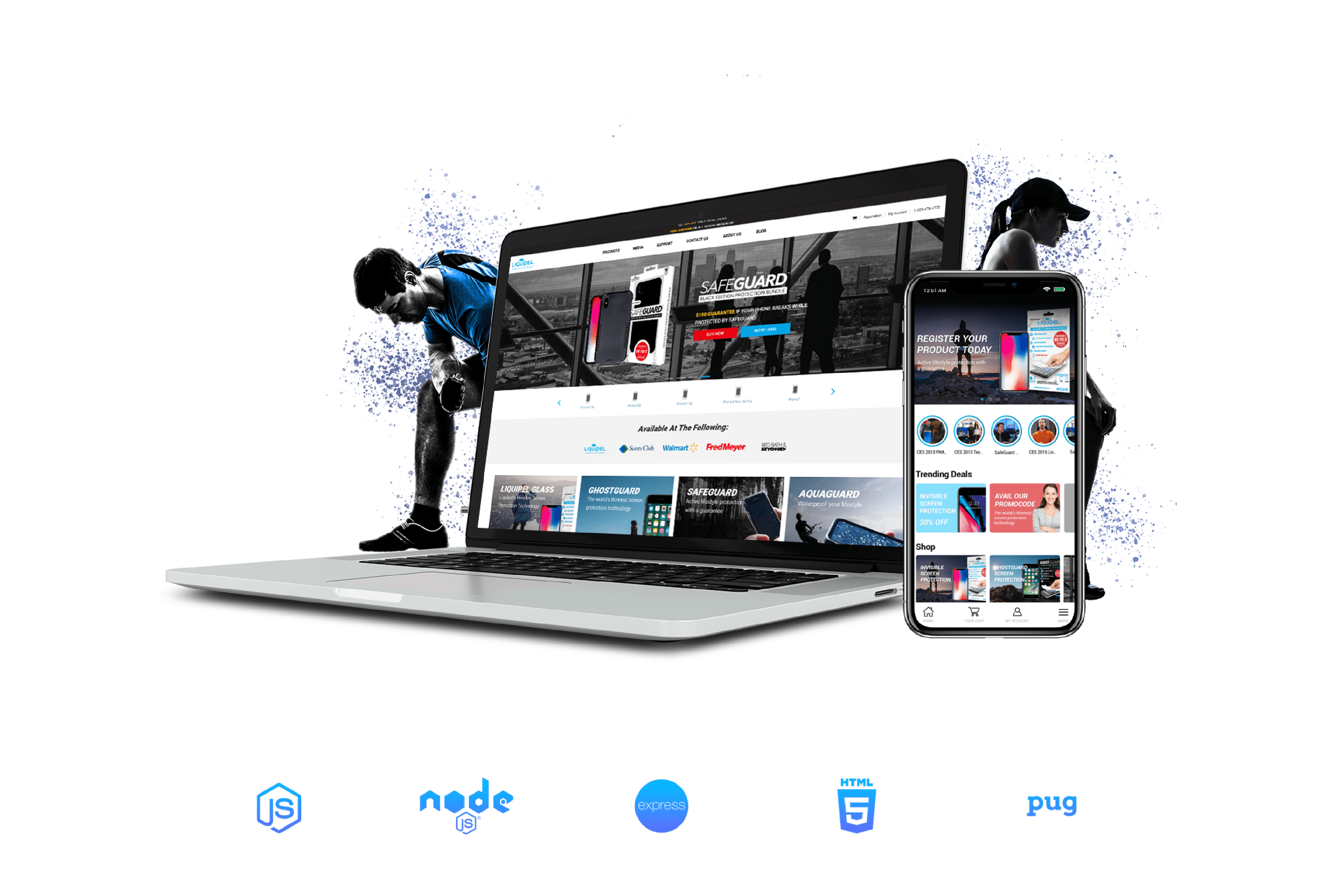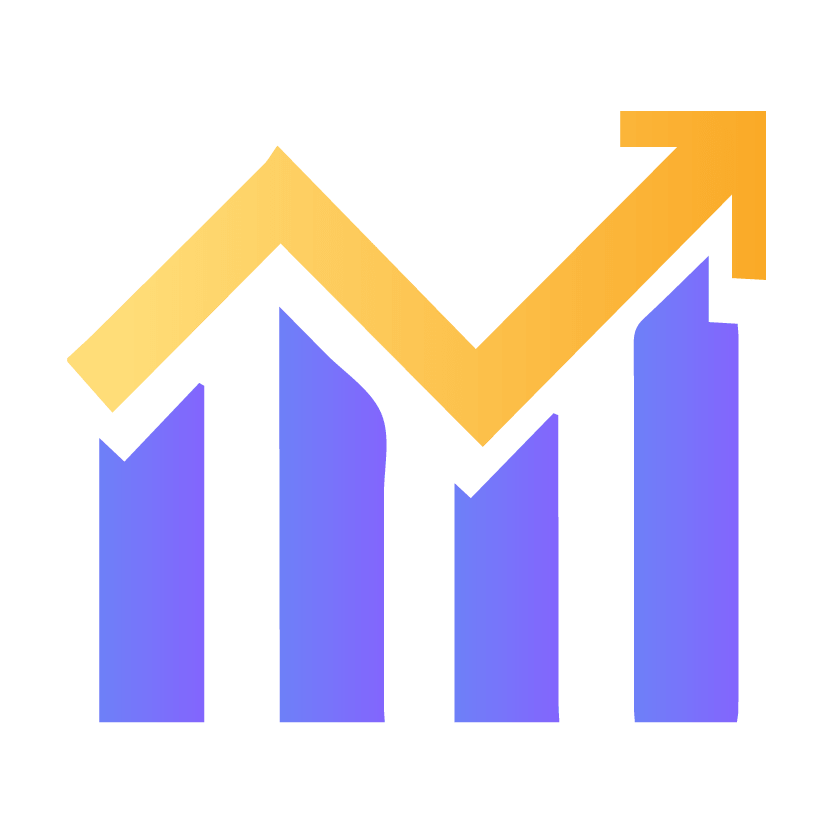 Challenges
Liquipel wanted to improve their brand awareness by establishing a strong online presence, with the ultimate goal of
Simplifying Mobilio® insurance registration and claim processes by complying with stringent partner requirements and establishing connections with various warranty service providers
Engaging their target customers to create a mutually beneficial relationship, where both parties can learn from and help each other
Increasing sales
Helping their clients with all product concerns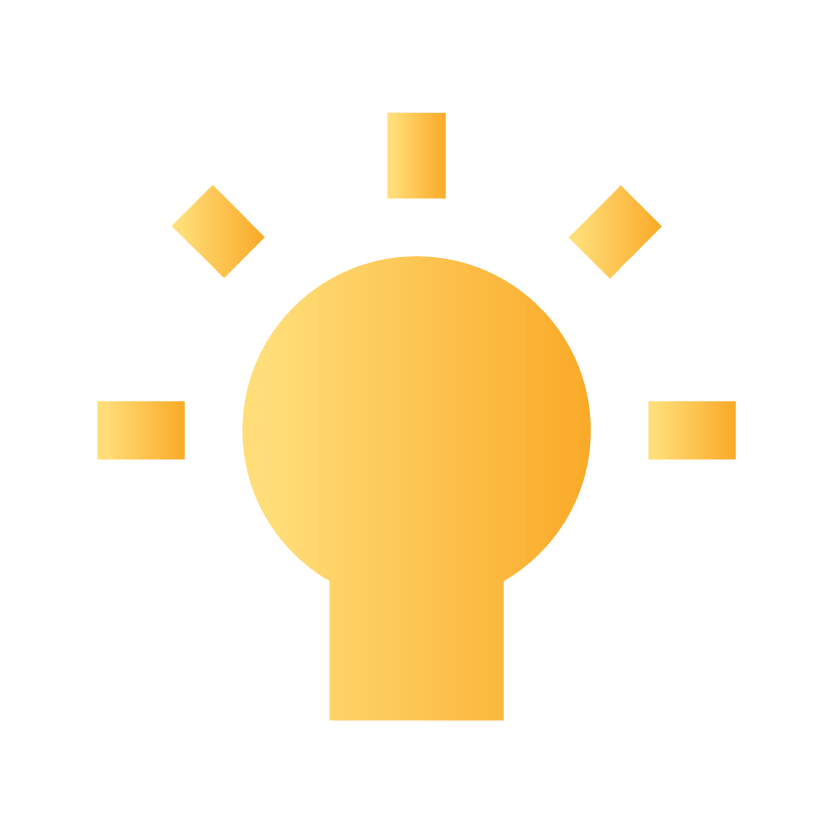 Solutions
We created an iOS app and online registration page to simplify filing of product warranty registrations and claims as well as communicating with various partners across desktop, mobile, and tablet devices.
We created a highly scalable and responsive Ecommerce website to establish Liquipel's online presence.
We implemented SEO and Marketing strategies through forum postings, social media campaigns, social bookmarking, blog commenting, business listings, landing pages, etc.
24-Hour customer support solutions addressed all customer concerns promptly and accurately through various channels.
Results
Responsive mobile, desktop, and tablet applications helped streamline warranty registration and claim filing through an easy step-by-step process as well as enabled near real-time communication with various partners.
On-demand research and product information helped us deliver an intuitive Ecommerce website that is able to generate stronger brand awareness, increase sales, and grow with the business.
Marketing and SEO efforts were successful in cultivating Liquipel's online visibility, improving customer retention, and increasing sales.
Round-the-clock customer support gives near real-time solutions to pressing product issues for prompt, efficient, and accurate customer service.
Our Process
We brainstormed with Liquipel.
We put all our ideas into visual format.
Liquipel picked the design.
We started development and showed Liquipel progress along the way.
We deployed and maintained Liquipel website.
We handled Liquipel customer and partner communications and third-party management.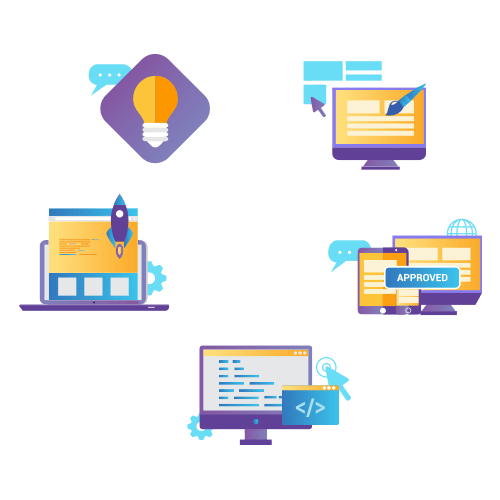 Website
The website is a key sales tool for the product specialists and marketing teams, where marketing campaigns for Liquipel products are put into play for the world to see. Using our very own transformative platform, we were able to create a highly optimized, Ecommerce-enabled website, giving Liquipel a platform to highlight their products and cater to customer needs.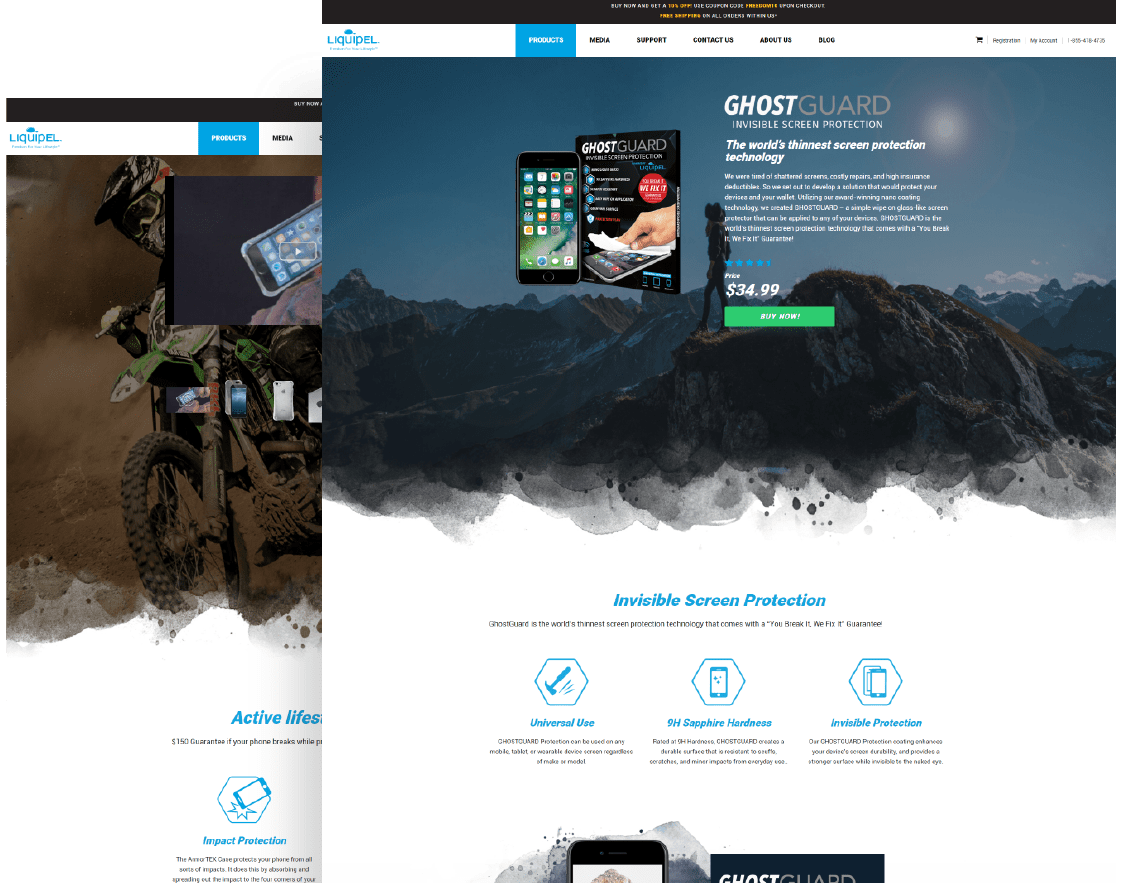 Stronger online presence and brand awareness
Established a strong online presence through potent marketing strategies, allowing Liquipel to increase sales by winning and retaining customers.
Accommodated Liquipel's increasing growth using our own transformative platform and ensured excellent customer experience.
Utilized product information pages, blog posts, and targeted landing pages to support Liquipel's ever-growing products and highlight their unique advantages.
Smoother business transactions
Streamlined business transactions through simple but powerful features, such as Add to Cart, Secure Checkout, Billing, and Shipping
Enabled Liquipel to focus on growing their company by focusing on other important aspects through a fully loaded website.
Kept Liquipel customers up-to-date with new product releases and services.
Product Warranty Registration App
Engaging and user-friendly iOS mobile app simplified Liquipel's product warranty registration and initiated a claims process, improving overall customer service experience.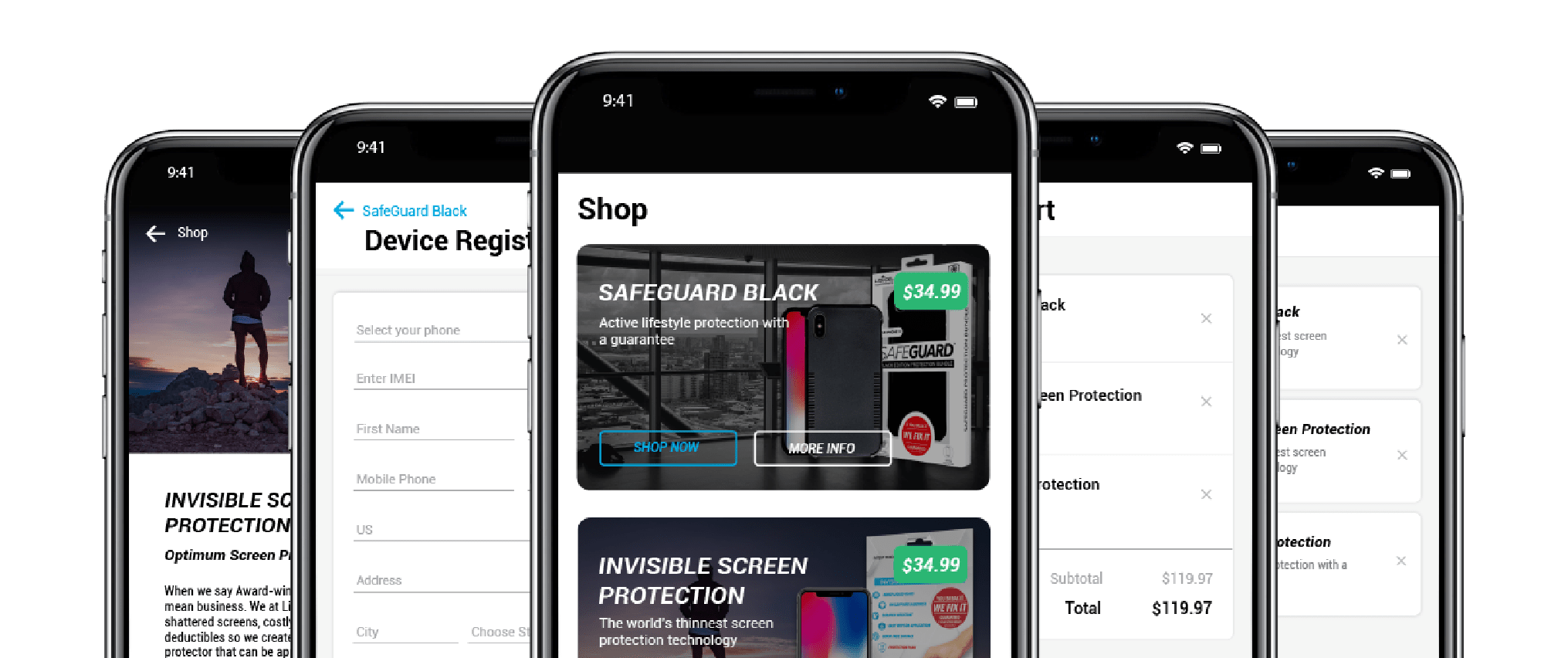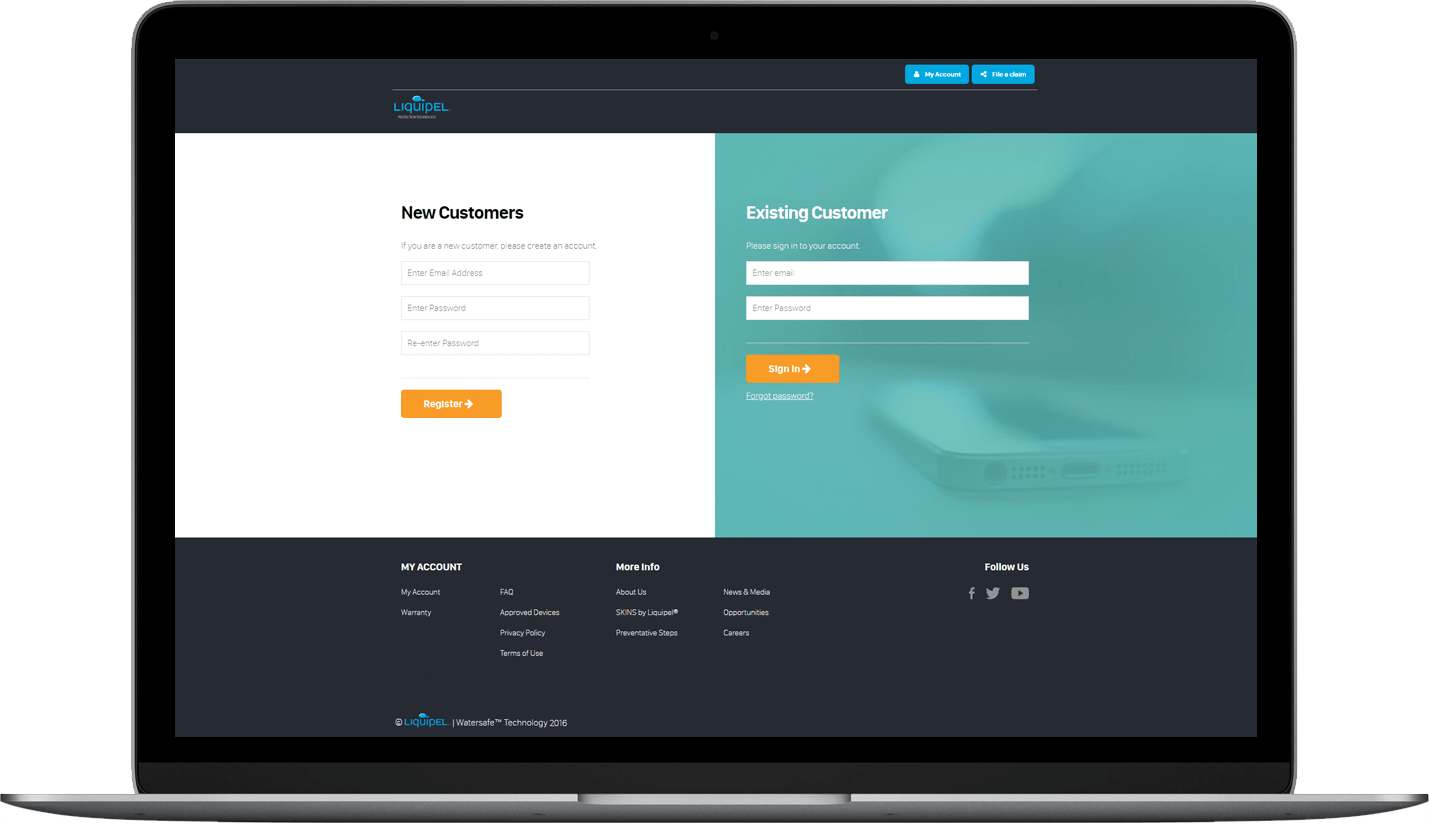 Online Product Warranty Registration Page
Fully mobile-ready online registration page gives Liquipel customers the option to register product warranties through the website. The online registration page also affords clients access to relevant product warranty information.

SEO
A major part of having a strong online presence is a great SEO strategy. Using on-demand research and product information, we provided Liquipel with extensive SEO solutions to address all direct and indirect ranking factors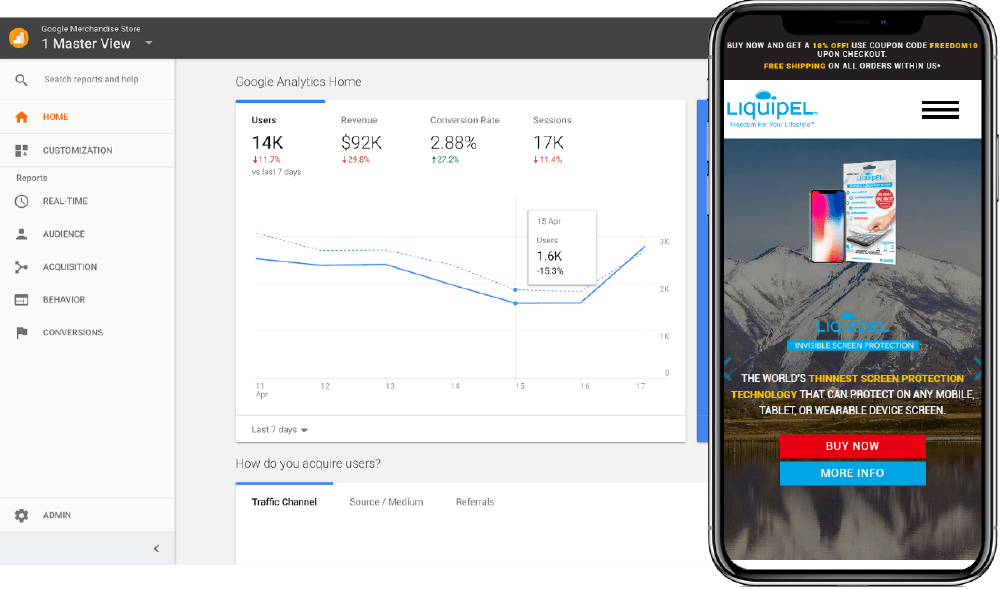 Liquipel gained a robust online presence and higher brand credibility through permanent positive results in Google search rankings.
We combined both organic and paid efforts, including SEO, AdWords, PPC, Facebook, and Instagram marketing, to create optimal returns on Liquipel ad campaigns
Powerful SEO strategies, such as link-building, keyword targeting, guest blogging, and social media posting, boosted Liquipel's Ecommerce site traffic and increased sales.
Marketing
Effective marketing tactics go hand in hand with SEO. We recognize that without these two, a website will not be able to live up to its potential.
Created more consistent branding for Liquipel through strategic layout of their logo, name, and slogan across their website and all social media platforms.
Expanded Liquipel's reach by engaging and building good relationships with their customers, such as properly responding to customer questions and complaints on Facebook and Instagram.
Increased sales by narrowing our focus on Internet users who are interested in Liquipel's niche market. We accomplished this by means of analyzing demographic data from web contacts and social media.
Optimized existing client opportunities by customizing their shopping experience through monthly newsletters and discounted rates on additional purchases.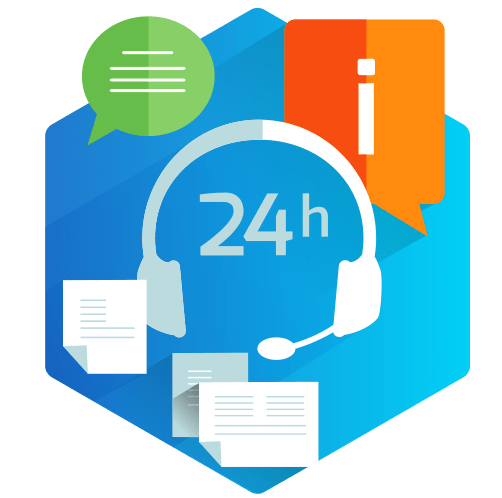 Customer Support
We helped Liquipel build trust and brand awareness among their existing patrons by addressing their issues promptly and accurately. We make sure that all of Liquipel's clients are treated as people who want more from the experience and who do not want to be just another number.
We offer Email, online chat, and landline support in order for us to handle pressing concerns through whatever channel clients prefer.
Our customer support representatives have direct access to our IT support team so that issues are resolved immediately and opportunities where technology can improve customer experiences are identified promptly.
We combine IT and customer support resources to efficiently identify problems and quickly administer solutions.